Following decades of buffeting by coastal weather, this 35 unit apartment block in the seaside suburb of Bronte in Sydney's eastern suburbs was in need of revitalisation and a major fire safety upgrade.
Architects Collingridge & Associates for the owners' corporation and Arcadis worked together to find a solution that involved the replacement of all the balconies while ensuring car parking arrangements in the basement remained.
The solution was to use a lightweight steel structure 'hung' from the building's roof and Hebel PowerFloor+ as the load bearing flooring system to replace the existing balconies. The balconies could not take the full weight of concrete. Nor could formwork or scaffolding be used whilst residents continued to live in their apartments. Hebel PowerFloor+ helped solve these problems and more. Around a third of the weight of concrete and no need to use scaffolding, Hebel PowerFloor+ is cost-effective, fast to install and enables considerably more balcony floor space. Extending out an extra half a metre, the new balconies will undoubtedly add to the real estate value of these properties in this prime Sydney beach location.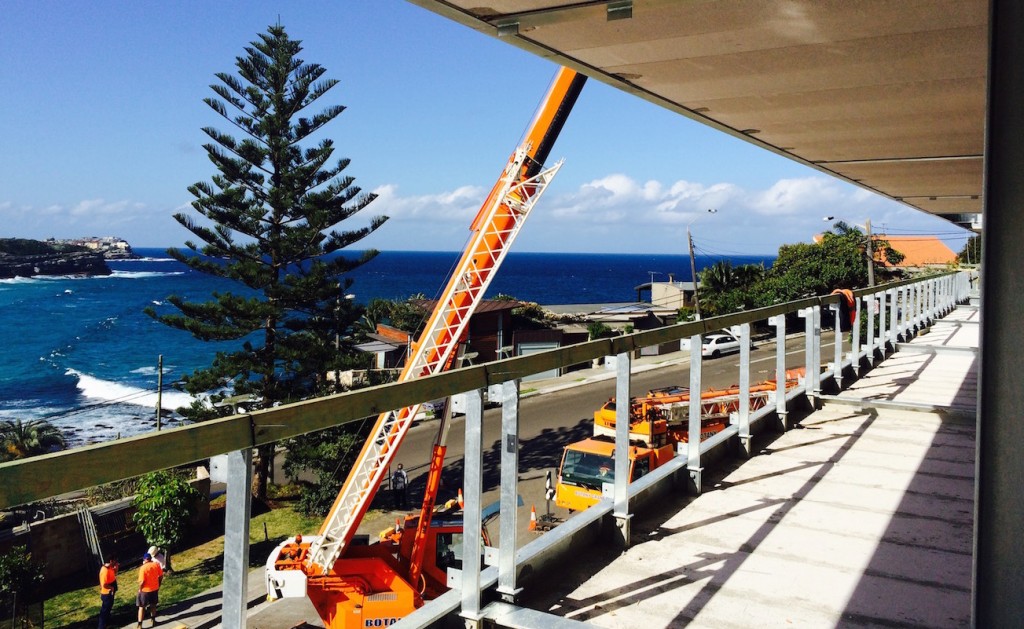 Wimbourne apartments in Bronte
PowerFloor+ is more commonly known in commercial applications for its exceptional value in minimising structural load when adding floors to an existing building. For the owners and residents at Wimbourne, not only will they have a new contemporary façade, but also larger outdoor areas to make the most of the stunning location at Bronte Beach.
Project: Wimbourne apartments facade upgrade
Hebel application: Load-bearing flooring system
Hebel product: PowerFloor+
Owners: NSW Strata Plan 4979
Project Manager: J and L Fransen Pty Ltd
Architects: Collingridge & Associates
Structural Engineers: Arcadis
Builder: Hi-Pac Constructions
Hebel installer: Europa Constructions Pty Ltd
Commenced: July 2015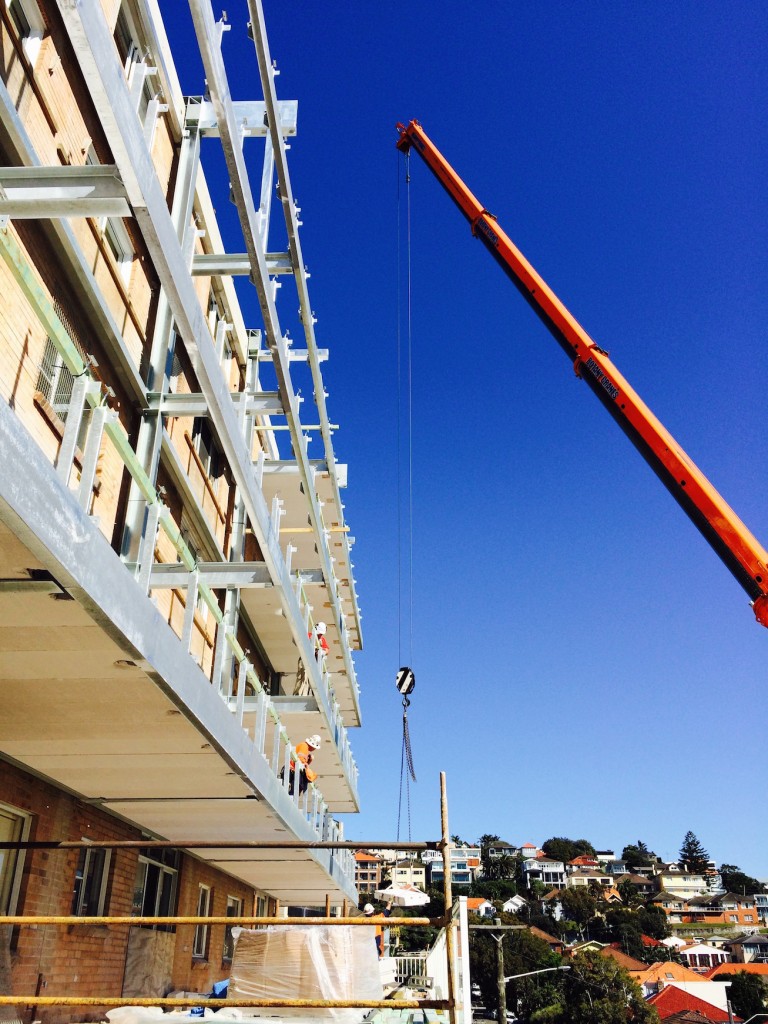 Hebel panel lifted up by a crane on site